Sign Up for THE DAILY JUDGED VERDICT. Our daily newsletter covers law firm salaries and everything you want to know about changes affecting law firms from people in the know. Sign Up Now!




9.00
9.00
8.69
8.40
8.33
8.25
8.13
8.03
8.00
8.00


2.70
2.86
3.09
3.12
3.12
3.30
3.35
3.46
3.47
3.65

Job Search News from BCG Attorney Search
---
09/15/2023
Allen & Overy boosts thriving arbitration practice with new construction specialist Daniel Garton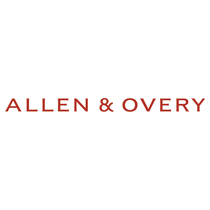 Allen & Overy today announced that Daniel Garton has joined the firm's International Arbitration practice as a partner in London. Daniel is an expert in Construction Arbitration and joins A&O from White & Case.
 
Aronson brings nearly three decades of experience litigating cases in federal and state courts, handling domestic and international arbitrations, and arguing appeals in numerous U.S. Circuit Courts. He handles a wide variety of litigation and routinely acts for companies in areas including general commercial and contractual disputes, real estate, insurance, health care and environmental disputes. His clients include financial institutions, closely held corporations, consumer product companies, technology firms, real estate brokers, investors, operators and developers, and various private equity groups and their portfolio companies.
 
"Eric is a very experienced big-case trial lawyer who will strengthen our existing commercial litigation bench," said Keith Harrison, co-chair of Crowell's Litigation Group. "His ability to solve problems for clients, combined with his collaborative and entrepreneurial spirit, will be invaluable to our rapidly expanding litigation practice."
 
Aronson joins Crowell from Stroock & Stroock & Lavan LLP. His arrival continues the growth of Crowell's New York office, which recently welcomed a three-person intellectual property team led by top IP litigator Paul Keller. Under the leadership of Glen McGorty, the New York office has nearly doubled in size over the past five years. 
 
"We are delighted to welcome Eric to our team," said McGorty, managing partner of Crowell's New York office. "His impressive background, longstanding relationships, and proven track record of handling a wide range of litigation matters will be a terrific addition not only to our litigation bench, but to the overall office as we continue to drive growth in New York."  
 
Aronson earned his law degree from the Benjamin N. Cardozo School of Law, Yeshiva University, and his undergraduate degree from Rutgers College. He serves on the governing board of America Needs You, a nonprofit organization that provides transformative mentorship and intensive career development for first-generation college students.
 
"The driving energy of any enterprise is people, and I am thrilled to join Crowell's collaborative and collegial team," Aronson said. "I look forward to helping drive the firm's growth, especially in New York, and harness the firm's platform to provide top-notch client service."
Top Performing Jobs



Most Recent Topics
1.
2.
3.
4.
5.
Most Recent Messages
1.
2.
3.
4.
5.
6.
Dear Judged
Dear Your Honor, Dear Judge,
Do you ever experience any physical danger in the courtroom? You do deal with all those criminals, right?
Sincerly,
Concerned Bailiff's Mommy
+ more Judged Dear
+ write to Your Honor
Law Firm NewsMakers
1.
News Corp. Considers Splitting

The Attorney Profile column is sponsored by LawCrossing, America`s leading legal job site.
Summary: This is a great question. There are many factors that impact a candidate's ability to lateral from an overseas law firm to a top U.S. law firm.

Enter your email address and start getting breaking law firm and legal news right now!



Articles By Harrison Barnes