Sign Up for THE DAILY JUDGED VERDICT. Our daily newsletter covers law firm salaries and everything you want to know about changes affecting law firms from people in the know. Sign Up Now!




9.00
9.00
8.69
8.40
8.33
8.25
8.13
8.03
8.00
8.00


2.70
2.86
3.09
3.12
3.12
3.30
3.35
3.46
3.47
3.65

Job Search News from BCG Attorney Search
---
03/23/2023
Jenner & Block Grows Real Estate Transaction Team in Chicago with Jim Reiland's Return to Big-Law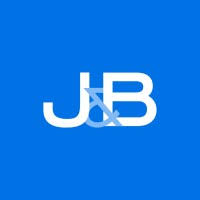 Jenner & Block has grown its real estate transaction team with the addition of Jim Reiland, who previously served as Chief Legal and Administrative Officer of CA Student Living, Chief Legal Officer and General Counsel of CA Ventures, and as a partner at two AmLaw 50 firms.

"Jim brings incredible experience to the firm from his previous work as a commercial litigator and then as the chief legal officer of a real estate investment and development company with more than $10 billion in assets under management internationally," said Co-Managing Partners Katya Jestin and Randy Mehrberg. "Our clients will benefit from his perspective as a former general counsel and the scope of his work, encompassing real estate development, corporate operations, and transactions of all varieties."

In his previous work at two AmLaw 50 firms, Jim first-chaired complex commercial litigation across the country on behalf of Fortune 500 clients in multiple sectors. His experiences inform his real estate transactional practice, where he draws on his deep understanding of the interplay of contracts and litigation in the execution of equity investments and real estate transactions valued in the hundreds of millions of dollars.

"Real estate transactions entail complex capital investment structuring," said Michelle McAtee, a Co-Chair of the Real Estate Transactions Practice. "The associated partnerships and joint-venture agreements are similar to private equity, with each deal structured as a standalone entity with an individual capital source. Jim's knowledge of these complex transactions will be in demand in our growing practice, and we are delighted that he has joined the firm."

Jenner & Block's Real Estate Transactions Industry Group is recognized by Chambers USA for its skill across "all aspects of sophisticated real estate deals" and "notable expertise in structuring financing vehicles and handling complex acquisitions, dispositions, and leases."

"Jenner & Block is an industry leader in the real estate transactions space. For companies interacting with alternative capital sources, there is a clear need for experienced counsel and specialized legal services," Jim said. "I'm thrilled to be joining a firm where I can work across specializations to deliver comprehensive service and solutions to clients."
Top Performing Jobs

Paralegal
USA-DE-Wilmington
Jack Shrum, P.A. is a bankruptcy law firm currently seeking a full-tim...
Apply Now


Associate Attorney
USA-WI-Wisconsin Rapids
Wisconsin Rapids office of a BCG Attorney Search Top Ranked Law Firm seeks an as...
Apply Now
Most Recent Topics
1.
2.
3.
4.
5.
Most Recent Messages
1.
2.
3.
4.
5.
6.
Dear Judged
Dear Your Honor, Dear Judge,
Do you ever experience any physical danger in the courtroom? You do deal with all those criminals, right?
Sincerly,
Concerned Bailiff's Mommy
+ more Judged Dear
+ write to Your Honor
Law Firm NewsMakers
1.
News Corp. Considers Splitting

The Attorney Profile column is sponsored by LawCrossing, America`s leading legal job site.
Summary: This is a great question. There are many factors that impact a candidate's ability to lateral from an overseas law firm to a top U.S. law firm.

Enter your email address and start getting breaking law firm and legal news right now!



Articles By Harrison Barnes