Sign Up for THE DAILY JUDGED VERDICT. Our daily newsletter covers law firm salaries and everything you want to know about changes affecting law firms from people in the know. Sign Up Now!




9.00
9.00
8.69
8.40
8.33
8.25
8.13
8.03
8.00
8.00


2.70
2.86
3.09
3.12
3.12
3.30
3.35
3.46
3.47
3.65

Job Search News from BCG Attorney Search
---
03/09/2023
Former Judge Judith J. Gische Joins Blank Rome's Corporate Litigation Group as Senior Counsel in New York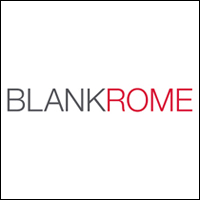 Blank Rome LLP is pleased to announce that the Honorable Judith J. Gische has joined the firm's Corporate Litigation practice group as senior counsel in the New York office. Judge Gische joins the firm following a distinguished 32 years of service in the New York State Court System, the last 10 of which she served as an Appellate Division Justice deciding appeals in civil and criminal cases arising from the New York and Bronx County Supreme Courts.
 
"We are honored to welcome Judge Gische to Blank Rome," said Grant Palmer, Blank Rome's Chair and Managing Partner. "Her incredible experience will bring tremendous value to our clients and national litigation team, who will greatly benefit from the wisdom and insights she gained while serving on the bench."
 
Stephen Orlofsky, partner and lead of Blank Rome's Appellate practice, chair of the firm's Princeton office, and former U.S. District Judge for the District of New Jersey, added, "It is a pleasure to welcome a former fellow judge to our firm's formidable litigation team and deep bench of practitioners. I look forward to collaborating with Judge Gische and drawing on her notable appellate litigation experience to continue to better serve our clients."
 
Prior to her role as an Appellate Division Justice, Judge Gische served as a trial court judge presiding over both bench and jury trials, managing cases through pre-trial discovery and motion practice, and mediating and settling cases on her docket. While on the Supreme Court, her cases involved, but were not limited to, commercial disputes, torts, matrimonial, and real estate matters. Prior to her role on the bench, she served as a private practice attorney, concentrating on commercial, corporate, and real estate matters.
 
"Judge Gische is an excellent addition to our practice," said Larry "Buzz" Wood, Jr., Partner and Co-Chair of Blank Rome's Corporate Litigation practice group and Chair of the firm's Wilmington office. "Our clients will greatly benefit from her significant experience serving on the bench, where she presided over numerous civil and criminal cases involving a wide range of key industries and areas of focus."
 
"I look forward to growing my practice at Blank Rome and starting this exciting new chapter in my professional career," stated Judge Gische. "Over the years, I have been impressed with the firm's professional team of strong litigators as well as the firm's collaborative and collegial environment. I am eager to return to private practice and provide counsel to clients on their complex litigation needs."
 
Judge Gische earned both her J.D. and her B.A., magna cum laude, from the from the State University of New York at Buffalo. She is an active member of various bar and legal associations, including the Judicial Section of the New York County Bar Association, the Committee on Procedures for Judicial Discipline of the New York State Bar Association, and the Board of Directors of the Women's Bar Association of New York. She also serves on Chief Judge Janet DiFiore's Advisory Committee on Evidence, the Committee on Pattern Jury Instructions Association of Justices of the Supreme Court of the State of New York, the Dean's Advisory Committee of the State University of New York Law School at Buffalo, the CLE Board, and the OCA's Advisory Committee for Persons with Disabilities.
Top Performing Jobs

Legal Assistant
USA-MS-Oxford
We\'re looking for a personable and detail-oriented professional to join our tea...
Apply Now


Most Recent Topics
1.
2.
3.
4.
5.
Most Recent Messages
1.
2.
3.
4.
5.
6.
Dear Judged
Dear Your Honor, Dear Judge,
Do you ever experience any physical danger in the courtroom? You do deal with all those criminals, right?
Sincerly,
Concerned Bailiff's Mommy
+ more Judged Dear
+ write to Your Honor
Law Firm NewsMakers
1.
News Corp. Considers Splitting

The Attorney Profile column is sponsored by LawCrossing, America`s leading legal job site.
Summary: This is a great question. There are many factors that impact a candidate's ability to lateral from an overseas law firm to a top U.S. law firm.

Enter your email address and start getting breaking law firm and legal news right now!



Articles By Harrison Barnes