Sign Up for THE DAILY JUDGED VERDICT. Our daily newsletter covers law firm salaries and everything you want to know about changes affecting law firms from people in the know. Sign Up Now!




9.00
9.00
8.69
8.40
8.33
8.25
8.13
8.03
8.00
8.00


2.70
2.86
3.09
3.12
3.12
3.30
3.35
3.46
3.47
3.65

Job Search News from BCG Attorney Search
---
01/19/2023
Steptoe Continues Energy Practice Dominance with Addition of Pipeline and Energy Partner Focused on Litigation and Regulatory Counseling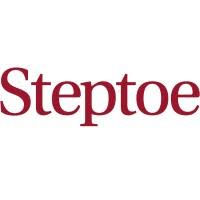 Summary: Steptoe & Johnson LLP today announced the expansion of its energy practice with the addition of Lorrie Marcil.

Steptoe & Johnson LLP today announced the expansion of its energy practice with the addition of Lorrie Marcil, formerly of Sidley Austin, as a partner in the Washington, D.C. office.

"This is a transformational time for the highly regulated energy industry," said Steptoe Chair Gwen Renigar. "Lorrie's first chair regulatory and litigation experience a makes her an ideal fit as we continue to grow the practice to meet the growing demands of clients at the intersection of government, regulation, and business."

Dan Mullen, co-chair of Steptoe's Energy practice commented: "Lorrie will be a great addition to our robust pipeline and energy practices. We are excited to offer her wealth of experience in crude oil and petroleum product pipelines, as well as electric utilities and other emerging energy issues to our clients and continue to increase our offerings."

Lorrie Marcil brings extensive experience representing energy firms in a broad range of administrative and judicial matters involving economic and regulatory issues. Her practice includes complex rate litigation, regulatory counseling and advising clients on related commercial issues. She represents pipeline companies before the Federal Energy Regulatory Commission (FERC) as well as state commissions, and in appeals from those matters. She also advises clients on regulatory issues arising in energy-related transactions, including infrastructure development, joint ventures, and mergers and acquisitions.

Marcil added: "I've always had tremendous respect for Steptoe and its commitment to a broad and deep energy practice. At this time of change in the energy industry, along with my colleagues at Steptoe, I am in the best position possible to advise and assist clients on a wide number of significant emerging issues."
Top Performing Jobs



Most Recent Topics
1.
2.
3.
4.
5.
Most Recent Messages
1.
2.
3.
4.
5.
6.
Dear Judged
Dear Your Honor, Dear Judge,
Do you ever experience any physical danger in the courtroom? You do deal with all those criminals, right?
Sincerly,
Concerned Bailiff's Mommy
+ more Judged Dear
+ write to Your Honor
Law Firm NewsMakers
1.
News Corp. Considers Splitting

The Attorney Profile column is sponsored by LawCrossing, America`s leading legal job site.
Summary: This is a great question. There are many factors that impact a candidate's ability to lateral from an overseas law firm to a top U.S. law firm.

Enter your email address and start getting breaking law firm and legal news right now!



Articles By Harrison Barnes