Sign Up for THE DAILY JUDGED VERDICT. Our daily newsletter covers law firm salaries and everything you want to know about changes affecting law firms from people in the know. Sign Up Now!




9.00
9.00
8.69
8.40
8.33
8.25
8.13
8.03
8.00
8.00


2.70
2.86
3.09
3.12
3.12
3.30
3.35
3.46
3.47
3.65

Job Search News from BCG Attorney Search
---
05/12/2022
Reed Smith welcomes energy finance partner Matthew Lea in Houston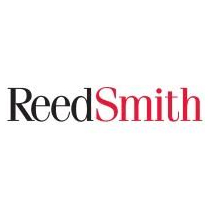 Summary: Matthew Lea has joined the Reed Smith's global Energy & Natural Resources Group as a partner.
 
"We are thrilled to add Matt to our energy transactions offering in Houston," said Energy & Natural Resources chair Prajakt Samant in London. "His exceptional work for lenders and borrowers will help us meet high industry demand for reserve-based debt transactions. Additionally, his representation of hedge counterparties and upstream oil and gas companies in connection with structuring energy derivative transactions and the development of oil and gas assets will complement our robust commodities and energy transactions practice areas."
 
Over the past 16 years, Lea has built a reputation as a go-to lawyer for conventional and mezzanine energy financings and related secured transactions including revolving and term credit facilities. Lea also focuses on alternative forms of debt transactions, for which he has handled a full range of financings, such as production payments (whether volumetric or dollar- denominated) and prepaid swap agreements.
 
Lea also advises on energy commodity and hedging transactions, including secured hedging and structured commodity deals. He also regularly negotiates, drafts and assists in-house counsel with intercreditor agreements, hedging arrangements (including ISDA Master Agreements and NAESBs), netting agreements, guarantees, and trade confirmations. In addition, he provides counsel to clients regarding Dodd-Frank compliance issues related to swaps, including the ISDA Dodd-Frank Protocols.
 
Lea's experience with energy-related transactions also includes acquisitions, divestitures and joint ventures, and the preparation and negotiation of participation agreements, operating agreements, farmout agreements and other asset-level agreements.
 
"I am very pleased to join my new colleagues in Houston, and the global energy and commodities industry group, who are well versed in the type of work I do," said Lea. "Reed Smith's reputation for excellence in the energy sector and well-respected cross-border perspective is just the ticket to help my clients grow."
 
In addition to his work in energy, Lea's practice spans multiple industries in connection with a broad range of secured and unsecured commercial finance transactions, such as syndicated and asset-based financings, bilateral loans and workouts, and restructuring transactions, such as debtor-in-possession and exit credit facilities.
 
Lea obtained his B.A. from Vanderbilt University before receiving his J.D. from the South Texas College of Law, where he served as editor-in-chief of the South Texas Law Review.
 
Lea's arrival marks the second lateral partner to join Reed Smith's Energy & Natural Resources industry group this week, having earlier welcomed environmental, health and safety (EHS) partner Peter Trimarchi in New York.
Top Performing Jobs

Legal Secretary
USA-MD-Owings Mills
Secretary needed for law firm. Must be proficient in Word and type at least 50 w...
Apply Now


Most Recent Topics
1.
2.
3.
4.
5.
Most Recent Messages
1.
2.
3.
4.
5.
6.
Dear Judged
Dear Your Honor, Dear Judge,
Do you ever experience any physical danger in the courtroom? You do deal with all those criminals, right?
Sincerly,
Concerned Bailiff's Mommy
+ more Judged Dear
+ write to Your Honor
Law Firm NewsMakers
1.
News Corp. Considers Splitting

The Attorney Profile column is sponsored by LawCrossing, America`s leading legal job site.
Summary: This is a great question. There are many factors that impact a candidate's ability to lateral from an overseas law firm to a top U.S. law firm.

Enter your email address and start getting breaking law firm and legal news right now!



Articles By Harrison Barnes