Sign Up for THE DAILY JUDGED VERDICT. Our daily newsletter covers law firm salaries and everything you want to know about changes affecting law firms from people in the know. Sign Up Now!




9.00
9.00
8.69
8.40
8.33
8.25
8.13
8.03
8.00
8.00


2.70
2.86
3.09
3.12
3.12
3.30
3.35
3.46
3.47
3.65

Job Search News from BCG Attorney Search
---
10/04/2021
Experienced Trial Attorneys Jeff Hill and Brad Lamb Join Bullivant Houser in Portland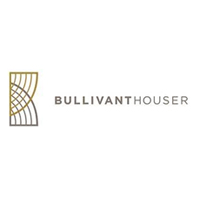 Bullivant Houser Bailey PC is pleased to announce that Jeff Hill and Brad Lamb joined the firm's Insurance Law Practice Group in their Portland, Oregon office on October 1, 2021.

"We are thrilled to have Jeff and Brad join Bullivant," said Sam Ruby, leader of the firm's Insurance Law Practice Group. "They have a combined more than fifty years of trial, insurance coverage, corporate, and casualty defense practice between them and will be a tremendous asset as we continue to serve our insurance clients nationwide."

Jeff has practiced law since 1981. He is licensed in all courts of Oregon and Washington. Jeff has been retained to handle matters in many states and has participated in the management of his insurer clients' nationwide exposures in environmental and mass tort liability. He has handled insurance coverage matters in many areas of liability as well as defended cases across the casualty spectrum, including fire cause and origin and professional liability. His practice includes representing professionals in liability claims and licensing proceedings. His current insurance coverage practice includes large loss first-party property claims and first and third-party extra-contractual liability.
 
Jeff is known by his peers as a leading insurance coverage attorney in Portland and is regularly recognized by ranking agencies, including SuperLawyers and Best Lawyers. Jeff is a regular contributor and speaker at national and international events, primarily related insurance coverage and trial practice. He has spoken recently on topics including liquor and gun liability as well as in Europe comparing cross-border judicial systems, D&O insurance coverage, and products liability in the US and the European Union.

Jeff received his J.D. from Seattle University and earned a B.A. (Economics) from Washington State University.

Brad's practice focuses on litigation and appellate work in state and federal courts with an emphasis on complex litigation, including insurance coverage disputes, construction defect, environmental, business, and defense of professionals. His experience includes coverage analysis and litigation of cases arising out of commercial general liability, professional and other specialty policies.

Brad also represents businesses and individuals in a variety of business transactions, real estate, and litigation matters. Brad has been involved in numerous complex disputes at the trial and appellate levels. His past practice includes serving as in-house counsel for a major insurance company.

Brad received his J.D. from the Northwestern School of Law Lewis & Clark College and earned a B.S. (Business with honors) from Portland State University.
Top Performing Jobs



Most Recent Topics
1.
2.
3.
4.
5.
Most Recent Messages
1.
2.
3.
4.
5.
6.
Dear Judged
Dear Your Honor, Dear Judge,
Do you ever experience any physical danger in the courtroom? You do deal with all those criminals, right?
Sincerly,
Concerned Bailiff's Mommy
+ more Judged Dear
+ write to Your Honor
Law Firm NewsMakers
1.
News Corp. Considers Splitting

The Attorney Profile column is sponsored by LawCrossing, America`s leading legal job site.
Summary: This is a great question. There are many factors that impact a candidate's ability to lateral from an overseas law firm to a top U.S. law firm.

Enter your email address and start getting breaking law firm and legal news right now!



Articles By Harrison Barnes